A nice lady I never even met before, Jessica, just finished the JDRF Ride to Cure Diabetes in Monterey California May 13-16. She rode in my honor! Here are her remarks after finishing and some pictures.
Dear Donna,
The Ride to Cure was great. My mom, my brother, and I all finished the entire 100 miles in Monterey. It was one of the most physically
challenging events I have ever participated in. It was also one of the
most rewarding things I have ever done. Overall, the event raised over
a 1/2 million dollars. Combined, my mom, my brother, and I are short
roughly $3,000 to the $10,500 we are collectively raising. I feel
confident we will be able to do it by the June 18th deadline.
Just so you know, I was thinking about Stephanie as I was riding. I
also put her name on my shirt so that others would know who I was riding
in honor of.

Thank you for your support with my ride. I wish you and Stephanie the
best of luck with your pursuits and with fighting to find a cure for
diabetes. You will be in my prayers in the days to come.

Best,
Jessica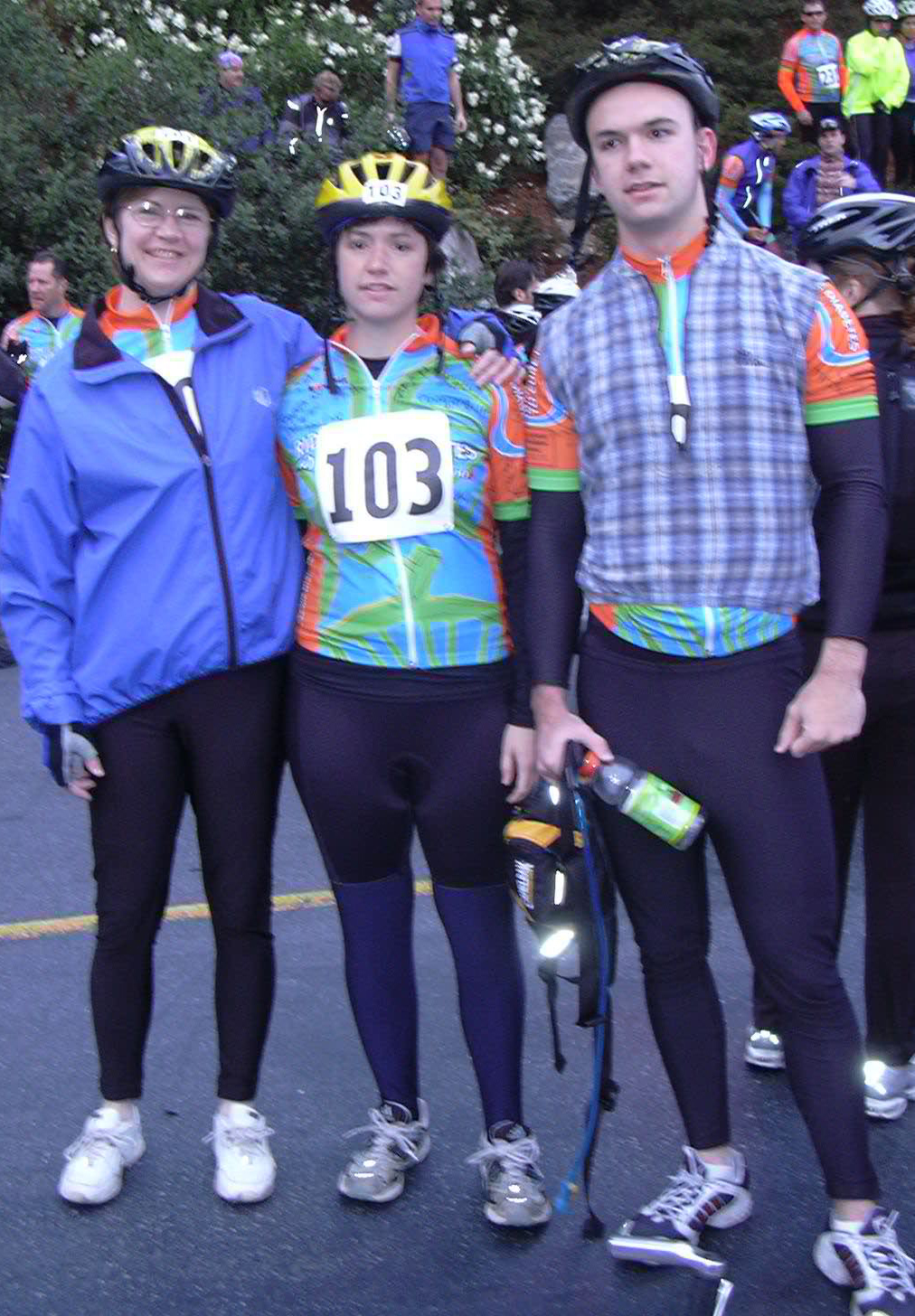 Jessica and her mother and brother who also went along for the ride.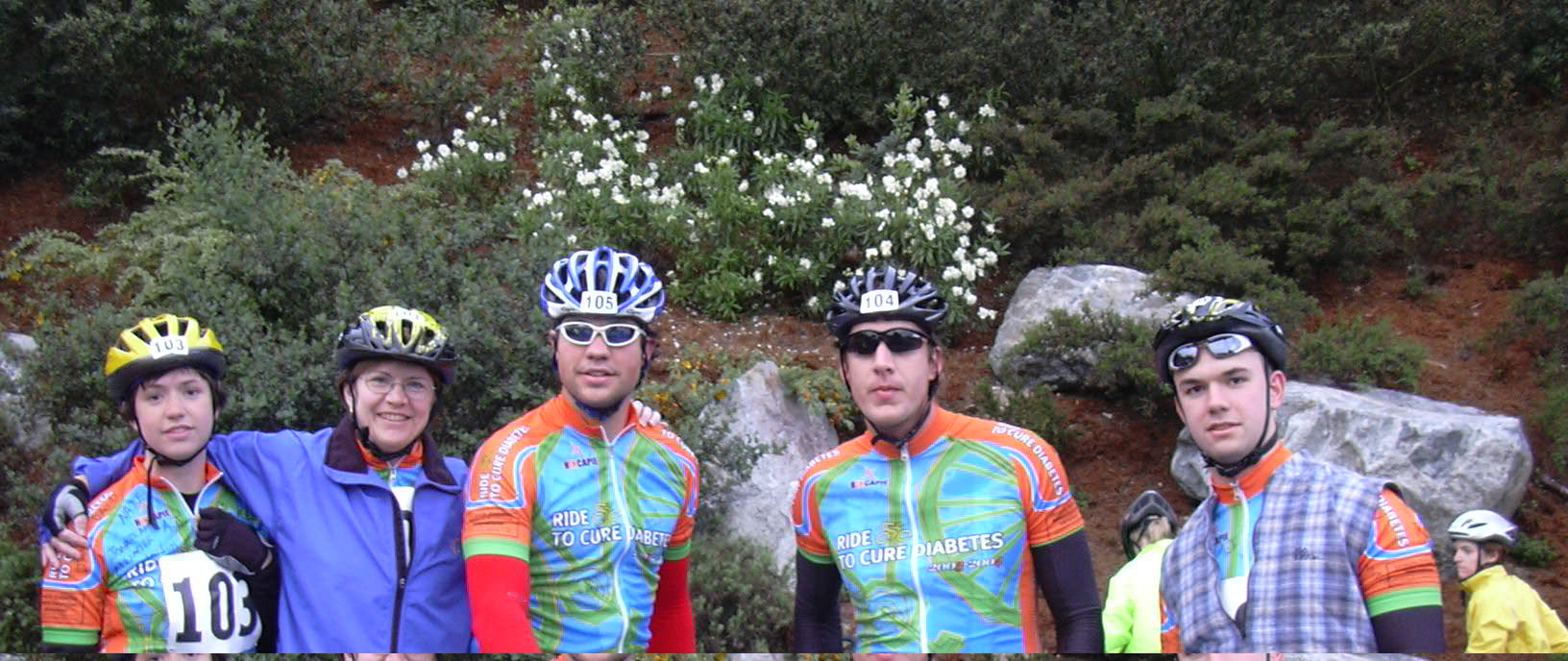 Team Alabama.